The Las Nubes project in Costa Rica supports the protection of the biological, ecological and social values of the Alexander Skutch Biological Corridor which contains the Las Nubes forest reserve that borders the largest protected area in Central America.
Originally created by Professor Howard Daugherty following a donation made by Toronto physician and medical researcher, Dr. Woody Fisher in 1998, the project expanded with more than $8M contributions from multiple donors, supporting faculty and student research. In 2012, Professor Felipe Montoya-Greenheck was appointed as Chair of Neotropical Conservation and Director of Las Nubes and has since then been working to achieve the project's mission of developing a grounded theory and praxis around the sustainability of healthy and gratifying rural lifeways respectful of, and in harmony with the natural environment.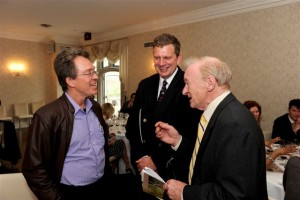 "We are very fortunate to have Las Nubes as a permanent project of the Faculty," says Professor Montoya. "Thanks to an endowment supported by generous donations of friends of the project, Las Nubes has been able to take root in the Alexander Skutch Biological Corridor in Southern Costa Rica, grow from the seeds planted by the late Professor Daugherty, and continue to develop and bear such fruit as York University´s EcoCampus with its spectacular Lillian Meighen Wright Centre," he expounds.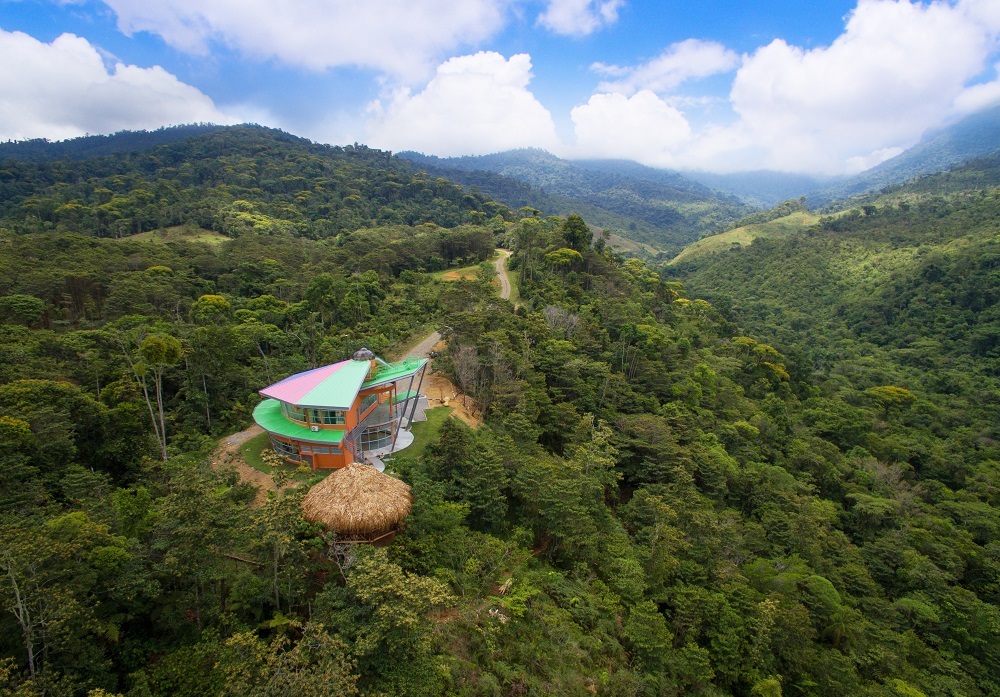 In 2016, York's Las Nubes EcoCampus was created where the Lillian Meighen Wright Centre has been established, thanks to the generous donation of $750,000 from the Lillian Meighen and Don Wright Foundation. This property is the headquarters for the Semester Abroad program, which started in Summer 2017. Since then, it has contributed to significant achievements in research and conservation programs in biodiversity protection, rural sustainability, environmental education in local schools, and the use of Geographic Information Systems and remote sensing as decision-support tools for environmental management.
The Las Nubes project has grown to include "the ever-expanding Semester Abroad, now with several faculty teaching courses in Costa Rica; Scott Library´s community learning center La Casita Azul, serving communities in the heart of the biological corridor; formal memorandums of understanding with the public universities of Costa Rica, among others; and a constant interaction with the local communities and organizations in search of advancing the strategic goals of the Alexander Skutch Biological Corridor, and supporting the improved socio-environmental well-being of the Brunca Region of southern Costa Rica," he expounds.
Las Nubes supports student research through research grants and promotes Faculty research projects in collaboration with partners outside York University. Research emphasis has been interdisciplinary and often action-oriented, and has included establishing the current status (species database) of the biological populations in the area, as well as promoting sustainable land management practices, exploring options of rural community tourism, arts-based research on social-environmental relations, and corroborating links between different land uses and biodiversity richness, such as the important link between a multilayered and diversified shade coffee canopy and avian migratory habitat, among others.
Current research includes the Grounded Project, a collaborative initiative between EUC and the Faculty of Health, with the support of York International and Scott Libraries, to produce a series of documentary films based on ethnographic, transdisciplinary and decolonial methodologies in Costa Rica, supporting international experiential education with practicums for YorkU students. In the pipeline are collaborative projects between YorkU and the University of Costa Rica on Disaster, Risk and Resilience in the Brunca Region of southern Costa Rica; explorations on Indigenous Autonomies and Emancipatory Movements; the establishment of a Brunca Region Museum in the Las Nubes EcoCampus, among others. With a growing number of students engaged in the project, the Las Nubes Student Association (LNSA) has continued to organize and to raise funds to promote initiatives of ecological conservation and social wellbeing in the Corridor.
Recently, Montoya and Research Associate, Dr. Ana Maria Martinez, published an article in the Journal of Rural and Community Development on "The Socioecological Evolution of a Biological Corridor: A 15-year Case Study of the Alexander Skutch Biological Corridor in Southern Costa Rica" charting out the multiple lessons that arose from this 'lived experiment' where differing ideologies, agendas, and paradigms converge and where place and a sense of place shape social interactions in the local area.
This March, former Las Nubes Acting Director, Professor Martin Bunch and Montoya  participated as commentators in a two-part panel series on "Rural Livelihoods & Social-Ecological Well-being in the Global South" where they talked about the structural and geographic conditions shaping people's well-being and rural ways of knowing and being in southern Costa Rica. The event was organized by the Las Nubes Project and the Global Labour Research Centre (GLRC), and co-sponsored by the Centre for Latin American and the Caribbean (CERLAC).