The Leslie Street Spit is a 500-hectare construction waste dump that also functions as an ecologically rich urban landscape feature. Since the 1950s, trucks have been depositing construction waste along this narrow landform, to the point where it now extends 5 kilometers from downtown Toronto into Lake Ontario.
Due to the site's auspicious location on Lake Ontario, it became a magnet for migratory birds that would stopover or form nesting colonies. Over time, biomass accumulation that accompanied the birds created the robust conditions for vegetative communities as well, and the Spit's ecological systems underwent rapid succession into the richly biodiverse urban wildlife feature of today.
The verdant ecology of the Spit is a dramatic distinction from the dense urban-industrial infrastructure that surrounds its headlands. It also attracts a range of human visitors, including hikers, bird enthusiasts, artists and cyclists. Tommy Thompson Park was established in 1973, along the western half of the Spit, and is open to the public on weekends. The diverse aquatic and terrestrial habitats that have evolved on the Leslie Street Spit are managed and enhanced by the Toronto Region and Conservation Authority (TRCA). However, management of over 250,000 annual human visitors is a major challenge.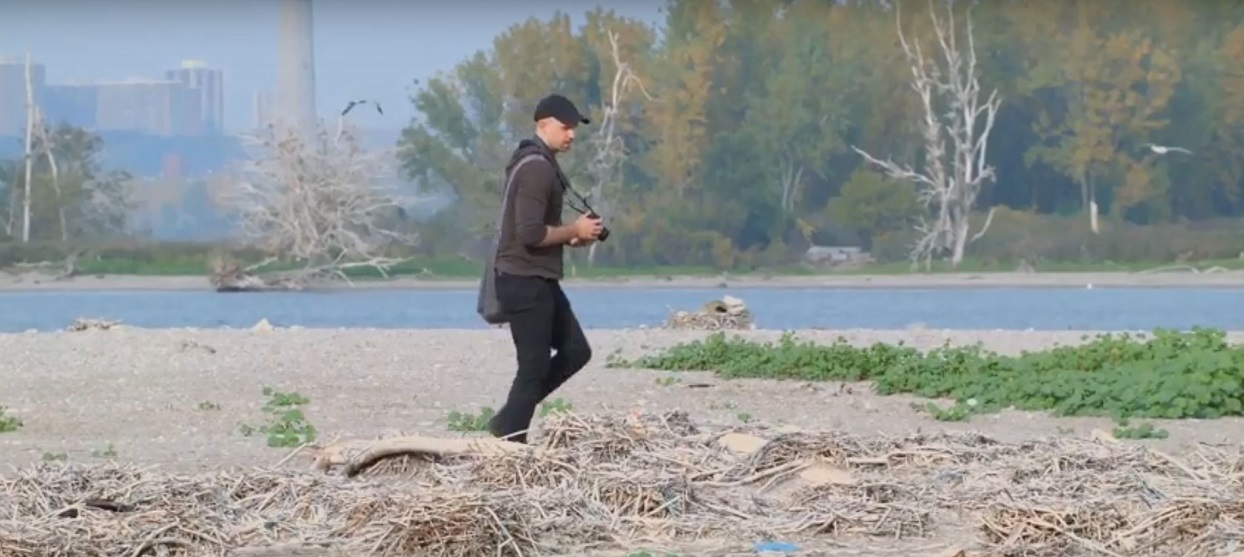 This project on conservation and preserving the biodiversity of Toronto's Leslie Street Spit by Professor Jennifer Foster with fellow EUC professors Gail Fraser and Justin Podur, as well as a team of students in partnership with TRCA responds to this challenge. Along with TRCA managers and York researchers in urban ecology, environmental planning, and wildlife conservation, the research team is assembling a database of existing research on the Leslie Street Spit and conducting a multi-disciplinary analysis of human uses of Tommy Thompson Park. It will also construct a publicly-accessible digital portal communicating essential information about the Leslie Street Spit and support development of a strategy for human uses of Tommy Thompson Park that responds to diverse human needs and preferences while protecting the rich ecosystems of the Spit. 
"The project engages with ongoing discussions on Toronto's Leslie Street Spit which is one of Canada's most celebrated urban wilderness landscapes," says Foster. "The project combines innovative methodologies to develop an advanced understanding of human relationships with the wilderness and identifying strategies for channeling ecological and social sustainable options for the future," Foster adds.
Foster's research and teaching interests are focused on the ways in which ecological systems permeate cities – ways in which human perceptions, beliefs, values and preferences of diverse landscape actors are expressed through ecological decisions, and the effects of cities on non-human urban inhabitants. Her research on urban habitat creation and ecological restoration examines the interplay between social and biophysical dynamics in deindustrialized spaces. Foster investigates how industrial legacies are interpreted and expressed ecologically, and how these spaces are imagined, constructed, inhabited and distributed. Central themes of her work are on urban ecology, environmental justice and environmental aesthetics.