Global climate chaos unfairly and disproportionately harms those already living in poverty and in polluted, unhealthy environments. Accelerating climate-related impacts including extreme weather events threaten cities, public safety, agriculture, infrastructure and human livelihoods worldwide. Since marginalized populations are first and most severely affected, their situated knowledge is crucial for timely and efficient policy-making. Governance systems must overcome traditional barriers to the political participation of socially vulnerable populations, including women and the poor. This is central to climate justice.
Strengthened equitable governance is also the key to preventing the privatization of commons, where the basic foundations of sustainability such as aquifers, fisheries, forests, airsheds, and oceans become less available to people whose livelihoods depend on them. Such commons are increasingly under threat due to globalization and climate chaos, but a growing number of scholars and activists see collective management as a promising way the marginalized can build resilience. Ecological economics, which situates socio-economies within material ecosystem constraints and emphasizes distribution and equity, provides an ideal transdisciplinary theoretical frame for studying these pressing, challenging issues.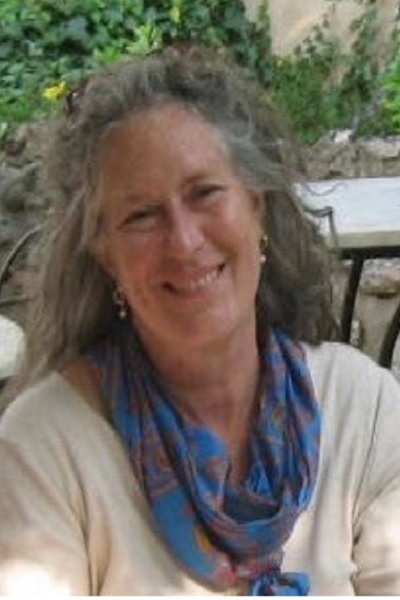 EUC Professor Patricia (Ellie) Perkins leads a project on  Climate Justice, Commons Governance, and Ecological Economics which is building an international network of young researchers who share this focus.   The project funds the research of doctoral, post-doctoral and early career researchers from low and middle-income countries and from Canada.  The scholars collaborate with civil society organizations in designing and carrying out their research on locally relevant challenges. 
Low and middle-income-country partner institutions from Brazil, Chile, South Africa, Kenya, Cameroon, Nigeria, Ghana and Mozambique participate in the project, including: the University of São Paulo, Education and Environmental Politics Laboratory (OCA), Piracicaba, Brazil; Federal Rural University of Rio de Janeiro, Brazil; Federal University of Minas Gerais, Brazil; University of KwaZulu-Natal, Centre for Civil Society, Durban, South Africa; University of Johannesburg, Department of Anthropology and Development Studies, Johannesburg, South Africa; University of Cape Town, South Africa; Institute for Climate Change and Adaptation, University of Nairobi, Kenya; Universidad de Los Lagos, Osorno, Chile; University of Concepción, Chile; University of Yaoundé I, Cameroon; Obafemi Awolowo University, Ile Ife, Nigeria; and Eduardo Mondlane University, Faculty of Education and Centre for African Studies, Maputo, Mozambique.
Collaborating civil society organizations in these same countries include: Prato Verde Sustentável, São Paulo; Vaal and Inkomati watershed organizations, South Africa; Groundwork and the South Durban Community Environmental Alliance, South Africa; Climate Justice International, Kenya; ObservA, the National Peasants Union (UNAC), Livaningo, and Justiça Ambiental, Mozambique; Ngwei City Council, Common Initiatives Groups in Ngwei Commune, and Global Mapping and Environmental Monitoring (GMEM), Cameroon; Development and Peace – Caritas Canada; National Confederation of Rural Workers (CONTAG), Brazil; Movement for Mine Mountains and Waters (MovSAM), Brazil; Campinho da Independência Quilombo Residents' Association (AMOCQ), Angra, Paraty and Ubatuba Traditional Communities Forum (FCT), and Bocaina Healthy and Sustainable Territories Observatory (OTSS), Brazil; Artisanal fishers' associations in Maullín, Dalcahue, and El Manzano, and Indigenous Mapuche-Huilliches Fundo Huildad del Barrio Costero de Quellón, Chile; RDRQ (Red por la Defensa del Rio Queuco and Malen Leubü), Rios to Rivers, and Pewenche community organizations, Chile; Marine Coastal Spaces for Indigenous Peoples (ECMPOs) in Los Lagos Region, Chile; Farmers' society organizations in Odemuyia and Ilora, Nigeria; Youth Harvest Foundation Ghana. Partner universities in Canada include the University of Alberta and McGill University.
Knowledge exchanges, collaboration, and professional development among the researchers and universities have helped bring the researchers' expertise and results to global attention. Specific research projects undertaken by participating scholars include:
Citizen Science and Environmental Justice by University of Johannesburg PhD student Ferrial Adam
Civil society and green transition in the Mpumalanga coal fields by Andries Motau, University of Johannesburg and University of Cape Town, South Africa (PhD)
Climate risks and household responses for sustainable food security in northern Ghana by EUC York PhD student Balikisu Osman
Co-Adapta/Litoral by Universidad de Los Lagos, Osorno, Chile postdoctoral researcher Allan Yu Iwama for which a mini-documentary of the project was released in January 2021
Community-based strategies against resource grabbing and climate injustice in rural Mozambique by Dr. Boaventura Monjane and Bruna Natacha, Eduardo Mondlane University (Post-Doctoral Scholar and PhD Scholar)
Ecosystem Services and Ethnopedology in Cultural Landscapes of Paraty/RJ, Brazil by Rural Federal University of Rio de Janeiro PhD student Marcondes Geraldo Coelho Junior who published a paper on Program Outcomes of Payments for Watershed Services in Brazilian Atlantic Forest: How to Evaluate to Improve Decision-Making and the Socio-Environmental Benefits
Enhancing local sensitivities to climate change impacts and adaptation capacities of smallholder farmers: A gender perspective by Dr. Ayansina Ayanlade, Obafemi Awolowo University, Nigeria (Early Career Scholar)
Impact of Lamu Port on Mangroves and Community's Response to Climate Justice in Lamu County, Kenya by University of Nairobi postdoctoral researcher Solomon Njenga
Indigenous Marinescapes and Citizen Science: Enhancing local ecological knowledge of environmental change in southern Chile by University de Los Lagos, Osorno, Chile postdoctoral researcher Francisco Araos
Integration of local knowledge and social mapping in climate change responses, Maputo and Beira, Mozambique by Dr. José Maria Langa, Technical University of Mozambique (Early Career Scholar)
Keuko Leubü: Learning and living with the Queuco river in Pewenche territory by PhD student Camila Bañales-Seguel
Oil Palm cultivation, socio-environmental change and climate justice in the district of Ngwei, Littorale-Cameroon by University of Yaounde I, Cameroon PhD student Guy Donald Abassombe
Rural sustainable development and sustainable commons management, Vale do Ribeira, Brazil by Dr. Aico Nogueira, University of São Paulo, Brazil (Early Career Scholar)
Saving nature, saving ourselves: Learning from religious environmentalism and Indigenous climate justice activism in Alberta by University of Alberta postdoctoral researcher Chrislain Eric Kenfack
Urban Agriculture in Brazil: an analysis of public actions implemented in community gardens  by Katia Carolino
Water Security for the Inkomati Catchment Small-scale Farmers: Understanding Equitable Water Allocation in a Post-Colonial South Africa by Patience Mukuyu, doctoral scholar, University of Johannesburg, South Africa
In January, project scholars at the University of Los Lagos, Chile hosted a webinar on Open Science and Citizen Science to Promote Climate Justice where some of the scholars presented their research and discussed how citizen science can support co-participation to connect human rights, gender and diversity, promoting more equitable spaces where local and traditional communities participate in the entire research process on climate change and socio-environmental transformation.
In February, the project launched the YorkU-QES Climate Justice YouTube channel where scholars upload their virtual meetings and videos, creating a platform for conversations and discussions on select topics of interest to QES scholars. Recently, QES scholars Marcondes Coelho, Daniela Campolina, and Katia Carolino contributed to an open-access opinion article led by Lucas Ferrante of the Instituto Nacional de Pesquisas da Amazônia (INPA)/National Institute for Research in the Amazon on "Brazil's Highway BR-319: The road to the collapse of the Amazon and the violation of indigenous rights" published in Die Erde, Journal of the Geographical Society of Berlin. A few weeks later, a Brazilian judge suspended work on the highway, citing environmental reasons.
The project, launched in 2018, has already contributed a number of joint research publications on climate justice in general and on participatory commons governance in particular, while strengthening global understanding of policies and grassroots actions that can address inequitable climate impacts. Prof. Patricia Perkins and QES Scholars Dr. Allan Iwama and Dr. Francisco Araos recently published an article in Current Opinion in Environmental Sustainability on Multiple knowledge systems and participatory actions in slow-onset effects of climate change: insights and perspectives in Latin America and the Caribbean. The project is building a global community of activist researchers who share an ethical understanding of political-economic-ecological system challenges (epitomized by climate chaos), as well as a commitment to participatory methods for catalyzing locally grounded knowledge and leadership.
The Canadian Queen Elizabeth II Diamond Jubilee Scholarships (QES) Program which funds this project is managed through a partnership among Universities Canada, the Rideau Hall Foundation (RHF), Community Foundations of Canada (CFC), and Canadian universities. The QES-AS is made possible with financial support from the International Development Research Centre (IDRC) and the Social Sciences and Humanities Research Council of Canada (SSHRC). Its Annual Report 2019-2020 is available to those interested in learning more about its programs.