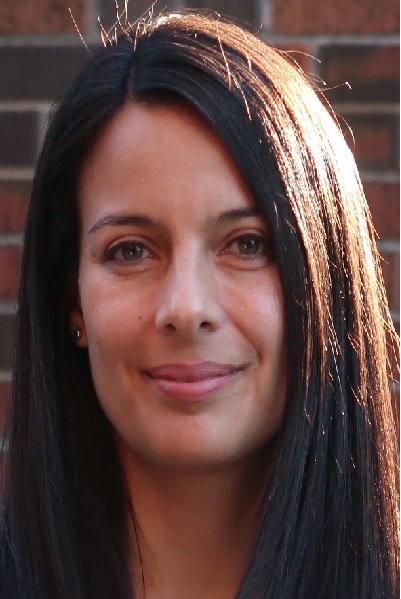 Sotomayor, Luisa
Associate Professor
Planning Program Coordinator
PhD Planning , University of Toronto
MSc Planning , University of Toronto
BA Sociology , National University of Colombia

Equity planning;
Urban policy & governance
Housing;
Community planning;
Informality;
Urban politics;
Latin America.
---
My research and teaching interests are focused on the various dimensions of urban inequality and their connections to governance and planning practice. I study urban violence and insecurity, homelessness and exclusions from housing markets, premium infrastructures, and the formation of new peripheries and informalities. I also examine planning and urban policy responses to these issues through questions of urban politics, including the role of state and non-state actors in mobilizing, negotiating, or contesting planning agendas. At the core of my work is a question about the limits and possibilities of planning to redress socio-spatial injustices and promote more equitable cities. The geographic scope of my research includes both Latin America and Canada.
I have a special interest in urban planning and social development in Latin American cities. Over the past decade, I have been involved in research projects that examine the use of planning tools to deliver better services and social policies in the region. I have also examined the opportunities and limitations of a comprehensive planning strategy, called social urbanism, aimed to improve transit equity and reduce violence and socio-spatial segregation in Medellín, Colombia. Currently, I am a researcher in a collaborative project that looks at the increasing judicialization of urban planning projects in Bogotá, and the contexts on which urban actors mobilize legal tools and expertise to contest city projects beyond participatory channels.
In my Canada-based research projects, I am the Principal Investigator of a SSHRC-funded project that looks at public engagement and NIMBYism in the planning and siting of homeless shelters and services for vulnerable populations in Toronto. I am also the York University research lead for the StudentDwellTO partnership. In this collaborative project, I investigate the effects of neoliberalism in the student housing sector, the proliferation of unlicensed rooming houses around university campuses, and the territorial stigmatization of low-income post-secondary students, a group that is typically excluded from urban policy discussions and housing affordability debates.
Research
Current Projects
Siting new homeless shelters in residential areas: Public engagement and NIMBYism in Toronto (2020-2021 SSHRC Partnership Engage, PI) with City of Toronto's Shelter, Support and Housing Administration division.
Citizen mobilization, cities and the law: Rethinking urban planning in the context of increased legal action in Colombia (2020-2021 Co-PI with Natalia Angel-Cabo, Faculty of Law, and Sergio Montero, CIDER, Universidad de los Andes, Bogotá).
StudentDwellTO: Addressing the Student Housing Affordability Challenge (2017-2019) (York's PI, with Jeremy Bowes, Shelagh McCartney, Mauricio Quirós and Marcelo Vieta).
Recent Projects
Medellín's Integrated Urban Projects: A Planning Tool to Reduce Socio-Spatial Inequality. Lincoln Institute of Land Policy, Equitable Cities Project (2018).
Contested Urbanisms: The Making, Unmaking and Remaking of Socio-Spatial Peripheries in Medellín (2016-2019).
Awards
Academic Innovation Fund Award, York University
SSHRC Partnership Engage
SSHRC Connection
MITACS Global Link
Ontario Graduate Scholarship, Doctoral Award
International Development Research Centre Doctoral Award
Social Sciences and Humanities Research Council of Canada (SSHRC), Doctoral Award
Selected Publications
Rivero, J., Sotomayor, L., Zanotto, J., and Zitcer, A. (2020) Democratic Public or Populist Rabble: Repositioning the City amidst Social Fracture. International Journal of Urban and Regional Research [Online First].
Angel-Cabo, N. and Sotomayor, L. (2020) Seeing Human Rights Like a City: The Prospects and Perils of the Urban Turn. In Routledge Research Handbook on Poverty and Human Rights. Davis M., Kjaerum, M., and Lyons, A. (eds.)
Sotomayor, L. (2020) Small Cities, Big Issues: Reconceiving Community in a Neoliberal Era. Walmsley, C. and Kading, T. (eds). Athabasca University Press. Canadian Journal of Urban Research, 28(2), 81-82. (Book review)
Sotomayor, L. (2019) Medellin's Integrated Urban Projects: A Planning Tool to Reduce Socio-Spatial Inequality. In: Knaap, G. (ed.) Equitable Cities, Lincoln Institute of Land Policy, Boston, MA.
Sotomayor, L. (2019) Medellín, Colombia: Social Urbanism to Improve Human Security. In: Planning Innovations for Urban Sustainability: A Global Outlook. Darchen. S., and Searle, G., eds. Routledge, Routledge Studies in Sustainability, 42-55.
Sotomayor, L. and Daniere, A. (2018) The Dilemmas of Equity Planning in the Global South: A Comparative View from Bangkok and Medellín. Journal of Planning Education and Research, 38(3), 273–288.
Sotomayor, L. (2017) Dealing with Dangerous Spaces: The Construction of Urban Policy in Medellín. Latin American Perspectives, 44(2), 71-90.
Sotomayor, L. (2015) Equitable Planning through Territories of Exception: The Contours of Medellin's Urban Development Projects, International Development Planning Review 37(5), 373-397.
2) Exhibitions
2018 with Chan Arun-Piña and Lisa Myers. The Question of Home, Zig Zag Gallery, Faculty of Environmental Studies, York University (September – October).
TEACHING
ENVS 5121 Perspectives in Planning
In previous years, I have also taught:
ENVS 6130 Planning Theory
ENVS 6126 Community Planning and Housing
ENVS 6331 Planning in Toronto Workshop
ENVS 4223 Global Cities
ENVS 3225 Regional Governance