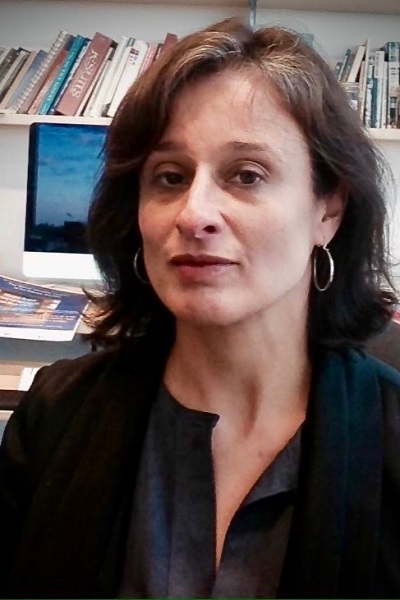 McAllister, Carlota
Associate Professor
PhD , Johns Hopkins University
MA , Johns Hopkins University
MA , University of Arizona
BA (Honours) , University of Toronto

Anthropology;
Latin American & Caribbean studies;
Religion;
Revolution;
Political ecology;
Political theology.
---
I am an associate professor and former director of the Centre for Research on Latin America and the Caribbean. From 2013-16 I served on the Executive Committee of the Canadian Association of Latin American and Caribbean Studies. In 2016-17 I was a Faculty Fellow at the Charles Warren Center for American History at Harvard University.
A political and historical anthropologist, I study the formation of political and moral agency in situations of conflict or crisis, using theoretical tools drawn from the anthropology of religion, actor-network theory, feminist anthropology, and political ecology. I work in Latin America, to date in agrarian communities in Guatemala and Chile, but increasingly I am interested in other kinds of collectives, particularly those formed around contemporary art, chronic illness, and mystical and popular Catholic tradition.
With Diane Nelson, I co-edited War by Other Means: Aftermath in Postgenocide Guatemala (Duke UP, 2013), a collection of papers addressing the legacy of 36 years of massive state violence in an aftermath characterized by both neoliberal restructuring and attempts at transitional justice. My monograph The Good Road: Conscience and Consciousness in a Post-Revolutionary Mayan Village in Guatemala is forthcoming with Duke University Press. In it I show how revolutionary consciousness raising, Catholic traditions of moral thought, and indigenous experiences and concepts of community briefly converged to produce a Mayan revolutionary consciousness; how the Guatemalan state's genocidal response to Mayan mobilization for revolution forced them apart again; and how this history shapes contemporary Mayan projects for the future.
My current project examines a dam conflict in the remote Aysén region of Chilean Patagonia, where energy companies and multimillionaire private conservationists have very publicly clashed over the future uses to which this "last frontier" should be put. I explore how gauchos living in river valleys draw on their history as the heroic pioneers who made this difficult terrain productive and the material legacy of this history in different forms of private property as resources for building collective responses to the dam proposal, both in favor and against.
My work has been supported by grants from the Fulbright Institute of International Education, the Wenner-Gren Foundation, the Harry Frank Guggenheim Foundation, and the Social Sciences and Humanities Research Council of Canada, among others.
Research
Current Project
Vernacular Enclosures: Violence and Property-Making in a Dam Conflict in Chilean Patagonia
In February 2012, the residents of Aysén, a remote, mountainous, and sparsely populated region of Chilean Patagonia, staged a three-week blockade of all the region's roads and ports, a move to which the Chilean government responded with fierce repression. This project uses archival and ethnographic methods to trace the emergence of vernaculars of private property in Aysén and show where and how they they diverge from the practices for legitimating dispossession that have been deployed by HidroAysen, a proposed project for building five hydroelectric megadams on two of Aysén's powerful wild rivers. By showing how Ayseninos were formed as agents of the "last frontier" (Nouzeilles 1999), I explore how challenges to the global expansion of extractive capitalism may also emerge from fractures within its own logics. In so doing, I seek to open intellectual space for imagining a broader range of both cultural and ecological alternatives to capitalism and political alliances to bring them about. (PI, SSHRC Project 2013-2020).
Selected Publications
Book Chapters
Aftermath: Harvests of Violence and Histories of the Future. To War by Other Means: Aftermath in Post-Genocide Guatemala. Carlota McAllister and Diane Nelson, editors. Durham: Duke University Press. Pp. 1-45, 2013.
Testimonial Truths and Revolutionary Mysteries. In War by Other Means: Aftermath in Post-Genocide Guatemala. Carlota McAllister and Diane Nelson, editors. C. McAllister and D. Nelson, eds. Durham: Duke Univ. Press. Pp. 93-115, 2013.
Mercados rurales, almas revolucionarias y mujeres rebeldes en la guerra fría de Guatemala. In Guatemala: la infinita historia de las resistencias. M. Vela Castañeda, ed. Guatemala City: Secretaría de la Paz de la Presidencia de la República, 2012.
Books
War by Other Means: Aftermath in Post-Genocide Guatemala. Carlota McAllister and Diane Nelson, editors. Durham: Duke University Press. 390 pp. 2013.
Journal Articles
What are the Dead Made of? Exhumations and the Materiality of Indigenous Social Worlds in Postgenocide Guatemala. Material Religion 13(4): 521-23, 2017.
Public Lectures
"Auditing Ecologies," Technoscience Salon, University of Toronto, March, 2013.
"Stories From Aysén." Southern Cone Environmental Network meeting, Stanford University, Palo Alto, May, 2012.
"Creatures of Empire: Darwin, Gauchos, and Multispecies Anthropology." McMaster University Anthropology Speakers' series, Hamilton, ON, November 2012.