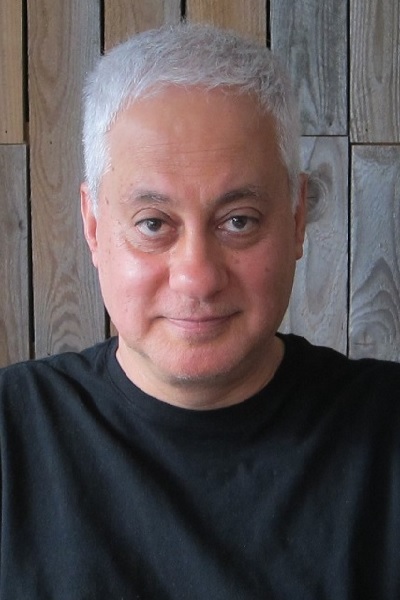 Kapoor, Ilan
Professor
PhD Political Science , University of Toronto
MA International Affairs , Carleton University
BA (Honours) Economics and Political Science , University of Waterloo

Critical Development Studies;
Postcolonial Theory/Politics;
Psychoanalytic Theory/Politics/Marxism;
Ideology Critique (drawing on the work of Slavoj Zizek);
Participation/Democracy;
Celebrity Humanitarianism;
Western & Non-Western Political Theory.
---
I teach Global Environmental Politics and International Development Studies from a critical perspective. My research centers on the politicization of global development: showing how it is contested (from the perspective of class, gender, racialization, indigeneity), and opening it up to debate.
Research
SSHRC Insight Grant, 2019-22, "Psychoanalysis and International Development": Aims to investigates how, and to what extent, psychoanalysis intersects with international development; and to identify and analyze examples and case studies of psychoanalytic phenomena from both the Geography/ Development Studies literature and the international programs of development organizations based on field work.
Selected Publications
BOOKS:
(2020) Confronting Desire: Psychoanalysis and International Development (Ithaca: Cornell University Press).
(2018) Psychoanalysis and the GlObal (edited) (Lincoln, NE: University of Nebraska Press).
(2013) Celebrity Humanitarianism: The Ideology of Global Charity (London & New York: Routledge).
(2008) The Postcolonial Politics of Development (London & New York: Routledge).
RECENT ARTICLES/BOOK CHAPTERS:
(2018) Žižek, Antagonism and Politics Now: Three Recent Controversies, International Journal of Zizek Studies, 12(1) (online).
(2017) Cold Critique, Faint Passion, Bleak Future: Post-Development's Surrender to Global Capitalism, Third World Quarterly, 38(12).
(2016) Black Lives Matter: Whitewashing the Amanda Knox Story (with Kent Murnaghan), Bright Lights Film Journal, September 30.
(2015) What 'Drives' Capitalist Development?, Human Geography, 8(3).
(2015) The Queer Third World, Third World Quarterly, 36(9).
(2015) Billionaire Philanthropy: 'Decaf Capitalism', in International Handbook of Wealth and the Super-Rich, J. Beaverstock and I. Hay (eds), Cheltenham: Edward Elgar.
2014 Psychoanalysis and Development: Contributions, Examples, Limits, Third World Quarterly, 35(7): 1120-43. Guest editor of subtheme on 'Psychoanalysis and Development'.
(2014) Psychoanalysis and Development: An Introduction, Third World Quarterly, 35(7): 1117-19.
(2014) Subaltern Studies, in The SAGE Encyclopedia of Action Research, D. Coghlan and M. Brydon-Miller (eds), pp. 737-38, London: Sage.
(2013) Humanitarian Heroes?, in Age of Icons: Exploring Philanthrocapitalism in the Contemporary World, G. Fridell and M. Konings (eds), pp. 26-49, Toronto: University of Toronto Press.
TEACHING:
ENVS 2000 Foundations of Environmental Politics, Justice, and Arts: undergraduate course covering the historical, local, national, and transnational dimensions of environmental politics. Key issues: socio-environmental impacts of colonialism, theories of globalization, environmentalism and liberal democratic institutions, the role of science, environmental movements, environmental justice, gender issues in development, transnational corporations, transnational environmental activism.
ENVS 6156 Critical Theories of International Development: graduate seminar focusing on comparative political theory from both "Western" and "Third World" perspectives, including the work of Lenin, Mao, Gandhi, Iqbal, Leila Ahmed, Fanon, Freire, Escobar, Said, Spivak, Bhabha, Quijano, and Anzaldúa. Themes covered include: socioeconomic/cultural imperialism, violence/non-violence, decolonization, anti-racism, nationalism, secularism, political Islam, feminist and queer politics, biopolitics, Orientalism, psychoanalysis, indigeneity, (neo)Marxism, decoloniality, postcolonialism, subaltern agency, revolution.
ENVS 3340 and ENVS 6175 Global Environmental Politics: undergraduate and graduate seminar (separate courses) covering political-economy and discursive analyses of global environmental treaties, trade, multinational corporations, gender politics, migration and citizenship, environmental security and conflict, oil extraction, water, e-waste, and biotechnology.